Yesterday we had a successful mountain day!
The riders biked a total of 145km, already a long day, but the most challenging part of the day came in the morning when they went up a mountain trail of 5 kilometers of steady incline. For some of these bikers, climbing the mountain seemed like a nearly impossible feat, but all the bikers made it to the top!
We were proud of all the bikers, and many of them seemed quite euphoric at their accomplishment. Mountain day was even more than a day of physical accomplishment, however. God spoke to many of us through this act of perseverance.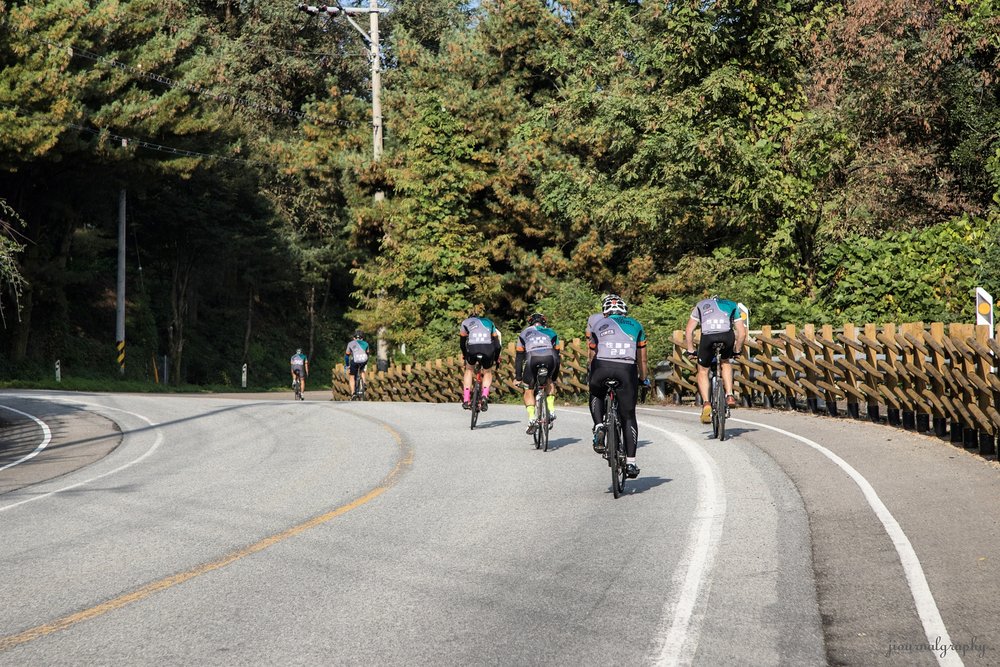 One biker shared that as she was leading the way up the mountain, she started thinking about Jesus and the lonely path he took up to the cross. As her leg hurt with each pedal, she thought about the pain he endured. All along the way, she had support team members cheering her on and giving her strength, but Jesus had no one. Another shared that when her husband hung back to bike with her at her pace, she was reminded of the way that God limits Himself to walk with us at our pace, the way a father chooses to walk at the pace of his toddler. I personally was moved by the bikers' perseverance. Seeing them push themselves to their limit, I was inspired to continue to fight for hope in areas that seem impossible.
The sun was shining and the road smooth, and many bikers said they had opportunities to share about the cause with people they encountered on the path. They said many were curious about their jerseys and more receptive than they expected. One man even had advice of his own about how the sex industry could be dismantled in Korea.
Sometimes fighting against sex trafficking can seem like an impossible task in Korea, because certain mindsets are so ingrained in the culture. But as one biker shared during our evening gathering, though we may not always be able to convince people to change their mindsets in the moment, us taking this stand and declaring something different––the worth and value of all people––is powerful. Each little part of awareness we bring and every small stand we take is a small step to changing the culture of this land.